We help customers create new opportunities to reinvent, differentiate and drive their growth.
Comelz is renowned worldwide for its ability to innovate and rethink the cutting and shaping of leather and textiles.
It provides cutting systems and machinery with a high level of technology, optimal flexibility and maximum productivity, suitable for all types of processing techniques and customers around the world.
It designs and develops its own software, mechanics, electronics and motors, hence ensuring the possibility to customize each element of their machines. In 2016, Comelz doubled its production capacity by adding a department entirely devoted to mechanical manufacturing processes.
The Made in Comelz Spirit
Ever since we started, the Made in Comelz spirit has always been a combination of skill and expertise. It's the awareness of Made in Italy excellence, supported by international experience. It's how we face the challenges of the future.
A recognized success
Comelz is the only company in its field to be ranked among the top performing businesses in Italy (RCS 2019 survey) from 2003 to 2008 in a survey that involved 14,000 companies in Italy. It was awarded the "Company To Watch" recognition by Cerved (an Italian information provider and one of Europe's leading rating agencies) for distinguishing itself from competitors in its market in 2015 and in 2016.
The global perspective
Comelz's internationalization process led to the opening of branch offices in Europe, India, China, Vietnam, Colombia and Brazil and the creation of a network of local partners in over 30 countries.
Comelz was among the first companies in Italy to understand the needs of a footwear and leather goods market that was rapidly growing at the time.
The company's success eventually led to the creation of the famous mechanical-footwear district of Vigevano, which soon grew into an international excellence pole.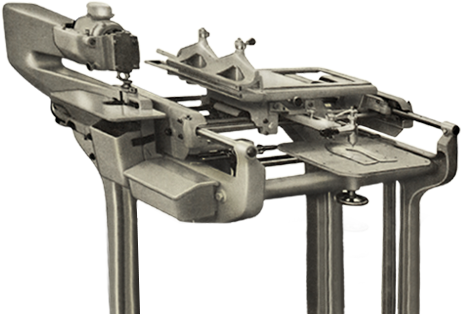 At the end of the 1960s, Comelz became a market leader for its highly innovative products.
It established itself as one of the sector's major players, also taking on a leading role in industry associations.
At the end of the 1980s, Comelz started a new industrial phase following the appearance of CAD software and numerical control systems. It was one of the very first companies in its field to re-invent its identity by integrating mechanical, electronic and software technologies into its manufacturing processes.